Squint Surgery Specialist in Ahmedabad
Aashi Hospital offers affordable Squint Surgery Specialist in Ahmedabad. To know more Squint Surgery procedure, recovery time and cost contact us today.
A squint, also known as "strabismus," is a disorder in which both eyes cannot align correctly. One eye rotates internally, externally, downwardly, or outwardly while the other eye concentrates on a single area. It may occur randomly or on a consistent basis. This occurs as a result of a lack of coordination between the extraocular muscles, which regulate eye and eyelid movement. As a result, neither eye can focus on the same object at once.
Squint surgery, also known as eye muscle surgery, differs from person to person depending on the severity of the mistakes. The eyes are surgically realigned by doctors. Squint symptoms such as double vision, eye fatigue, and strain are lessened by adequate alignment. A little incision is made in the conjunctiva, the white area of the eye, during the strabismus surgery. Then, tiny tools that aid in realigning the eye muscles are put into the eye. After closing the incision, the eye muscle may be shortened for better realignment. The operation corrects the alignment of the two eyes which is done by the Squint Surgery Specialist in Ahmedabad.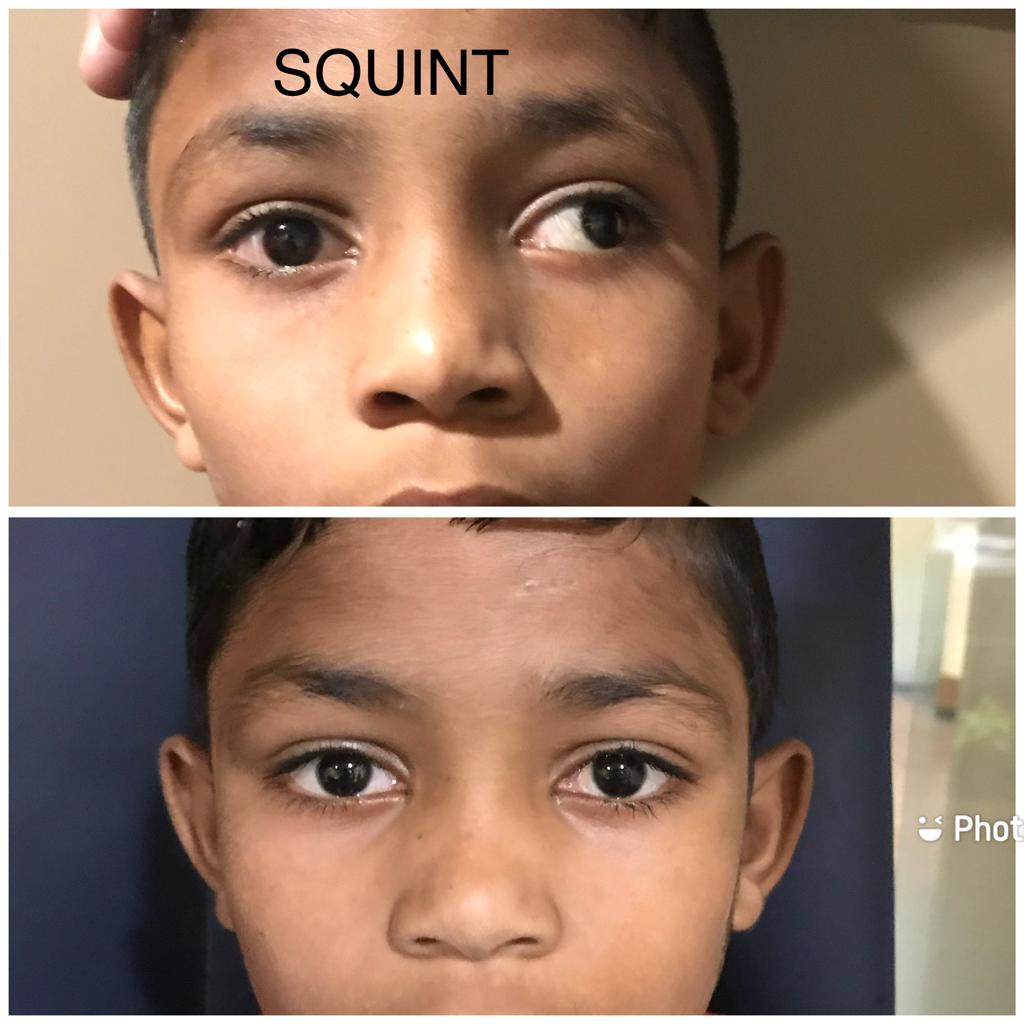 For cataract surgery, India is home to some of the most excellent eye hospitals in the world. One of the specialists in the treatment of squint, Aashi Hospital has had its physicians operate on more than 1000 eyes so far. We are among the top treatment centres for treating squint if we objectively compare all the facilities' availability to technology, patient care, medical training, expertise, and ease of access. Following squint surgery by our best cataract surgeons in Ahmedabad and other locations, the most advantageous results are achieved by combining cutting-edge technology with a customized approach. Squint eye specialists are available for a consultation right away in Ahmedabad for a better cure.